Becky Hartman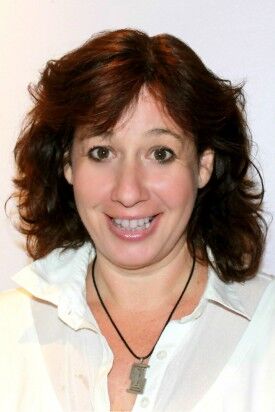 Details
Role
Writer
Country
U.S.A.
Spouse
JonMarc Edwards
Children
Elijah and Gabrielle
Other Works
Switched At Birth, Parenthood, October Road, Suddenly Susan
Page
List of all Cast & Crew
Becky Hartman Edwards is an American TV producer and writer.
Born in U.S.A., she moved around a lot, even spending two years in Israel during the 1970s. She graduated from Harvard University.
She started writing for ThunderCats in the early 1980s, penning only one episode. She then moved on to writing for comedy TV series such as "The Sweet Life". Becky moved to Los Angeles in 1990 and began writing for "In Living Color", penning almost 50 episodes.
Since then, Becky has continued writing for many TV shows including "Living Single", "The Larry Sanders Show", "Sex and the City", "American Dreams", "Invasion", "Life on Mars", "Parenthood", "Switched at Birth", and "The Astronaut Wives Club.
Hartman Edwards has been nominated for three Emmy Awards and one Writers Guild Award for her writing. She has also won a Television Critics Award and Peabody Award for her work on the TV series "Switched at Birth".
In 1994, she married the artist JonMarc Edwards. They have two children Elijah and Gabrielle.
Becky Hartman only wrote one episode of ThunderCats.
106. The Wild Workout

Community content is available under
CC-BY-SA
unless otherwise noted.