Bernard Hoffer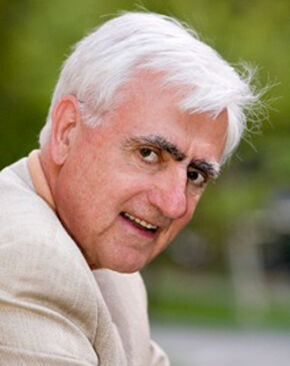 Details
Role
music composer
Country
U.S.A.
Born
October 14, 1934 (Zurich, Switzerland)
Other Works
SilverHawks, The Life & Adventures of Santa Claus, The Comic Strip
Page
List of all Cast & Crew
Bernard Hoffer is a Swiss-born American composer and conductor. He composed music for many Rankin/Bass cartoons including ThunderCats and SilverHawks.
Born in Zurich, Switzerland, Hoffer got his early musical training at the Dalcroze School in New York. After that, he went on to study composition at the Eastman School of Music in Rochester.
Hoffer then got a job as the arranger for the U.S. Army Field Band of Washington, D.C., before deciding to become a freelance musician.
In the 1970s Hoffer started composing music for TV movies and a few series. But he gained popularity when he began composing for a number of American animated TV shows. He also composed the music for many of Rankin/Bass' TV specials.
Apart from composing, Hoffer also conducted musical shows such as the ballets A Boston Cinderella! and Ma Goose.
In 1975, the theme music that Hoffer composed for "The MacNeil-Lehrer Report", which is still used for "The NewsHour with Jim Lehrer", earned him an Emmy nomination.
He was won six Clio Awards for his musical contributions to various commercials.
Community content is available under
CC-BY-SA
unless otherwise noted.