Bob Haney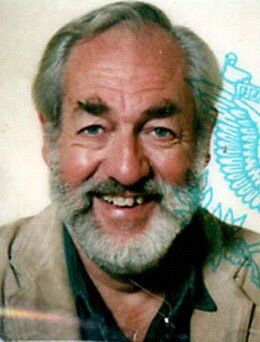 Details
Role
Writer
Country
U.S.A., Philadelphia
Born
March 15, 1926
Died
November 25, 2004
Other Works
SilverHawks, Aquaman, Blackhawk, The Brave and the Bold, Metamorpho, Teen Titans, Unknown Soldier
Page
List of all Cast & Crew
Robert G. "Bob" Haney was an American writer who worked on a number of animated shows as well as writing stories for comic books. He was born in Philadelphia and later joined the Navy during World War II. After the war, he enrolled in Columbia University where he earned a Masters Degree. From here on his prolific writing career started as he began writing a number of novels and books.
In the late 1940s, he tried his hand at writing comics for publishers such as Fawcett, Standard, Hillman, Harvey, and St. John. After a few years, he joined DC Comics, a collaboration which would last for almost thirty years. He worked on a number of DC titles such as Aquaman, Black Hawk, Teen Titans, The Brave and the Bold and was also responsible for creating a number of DC comic characters (see "Trivia" section below).
Haney then effortlessly segued into writing scripts for animated TV shows. He started by writing writing scripts for the The New Adventures of Superman and The Superman/Aquaman Hour of Adventure cartoon shows in the 1960s. After he left DC in the 1980s, he wrote scripts for many Rankin/Bass animated shows including ThunderCats, SilverHawks, and Karate Kat.
He won the 1968 Alley Award for Best Full-Length Story ("Track of the Hook" in The Brave and the Bold #79, drawn by Neal Adams) and a 1997 Inkpot Award from Comic-Con International.
His brother-in-law was Ned Chase, the father of actor Chevy Chase
He created and co-created a number of DC comic characters including Eclipso, Doom Patrol, Teen Titans, Metamorpho, Tula, Nuidis Vulko and Super-Sons.
Community content is available under
CC-BY-SA
unless otherwise noted.