Bruce Smith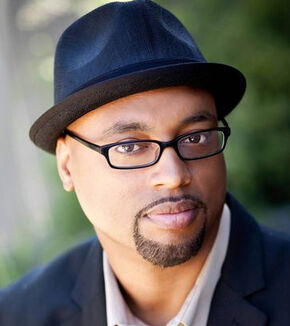 Details
Role
writer
Country
U.S.A., L.A, California
Born
September 6th, 1961
Spouse
Denise Loupe
Other Works
SilverHawks, The Proud Family, Tarzan, The Emperor's New Groove, The Princess and the Frog, Who Framed Roger Rabbit, Garfield, A Goofy Movie
Page
List of all Cast & Crew
Bruce William Smith is an American animator, producer, director and writer. Born in South Central Los Angeles, California, Bruce was a fan of cartoons and comics since childhood. He grew up watching shows like "The Flintstones" and "Fat Albert". He loved to draw and sketch and spent most of his free time doodling and creating his own cartoon characters.
He started taking animation classes when he was ten years old. All through high school he continued to develop his artistic skills. After graduating from high school, Smith enrolled at the California Institute of the Arts and studied animation in their Character Animation Program. Smith left school before getting his degree when he was offered a summer internship and the chance to work full-time in a studio.
Smith got his start working as an assistant animator on the 1984 Garfield television special "Garfield in the Rough". He also wrote episodes of THunderCats and SilverHawks before getting his big break to work as one of the animators in the big budget movie, "Who Framed Roger Rabbit". He worked as an animator in a number of other movies like "Pinocchio and the Emperor of the Night", "The Pagemaster", "Space Jam" and "A Goofy Movie".
In 1998 he joined Walt Disney Feature Animation where he served as a supervising animator on four of its feature films, "Tarzan", "The Emperor's New Groove", "Home on the Range" and "The Princess and the Frog".
Smith then formed his own animation studio known as "Jambalaya Studios". There he created the hugely popular series, "The Proud Family", which he wrote produced and directed.
In high school, he was the designated class artist for school projects.
He used his own family as inspiration for "The Proud Family". He likened The Proud Family's father, Oscar, to himself, and said that the character of Penny was modeled on his own daughter, while the mother and grandmother were based on his own wife and mother.
He has been nominated for an Annie Award three times for his work on "The Princess and the Frog", "The Proud Family" and "Space Jam".
048. The Micrits

Community content is available under
CC-BY-SA
unless otherwise noted.