C.H. Trengove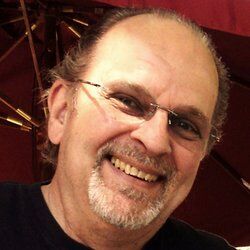 C.H. (Chris) Trengove is a British scriptwriter, script editor and author who has written a number of episodes for various animated shows as well as books for both children and adults.
Trained as a professional journalist, Chris has been an active writer since the eighties. He has penned scripts for a number of animated shows including the Rankin/Bass shows ThunderCats, SilverHawks, and TigerSharks. He has also worked on various other animated shows such as "Street Frogs", "Treasure Island", "Prince of Atlantis", and "Dennis the Menace" among others. He is also responsible for co-developing and writing episodes for the very popular show, "Bob the Builder"
Apart from writing episodes for animated shows, Chris has authored several story books for both children and adults. Some of his books include "Claws of Fury" and its sequels. He has also co-authored books with another ThunderCats writer, Peter Lawrence. These include "It's Your Money In My Pocket, Dear, Not Mine In Yours" and "Up The Pictures".
Community content is available under
CC-BY-SA
unless otherwise noted.