David Carren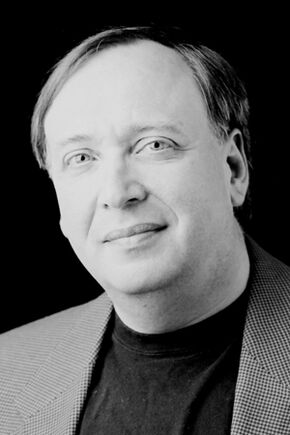 Details
Role
Writer
Country
U.S.A.
Other Works
The Twilight Zone, G.I. Joe, Dennis the Menace, The Super Mario Bros. Show, Teenage Mutant Ninja Turtles, The New Adventures of He-Man
Page
List of all Cast & Crew
David Bennett Carren is an American writer, director and producer. He has a huge body of work in the entertainment industry. He has penned more than 200 episodes of various TV shows, such as "Star Trek", "Stargate", "Twilight Zone", "Murder, She Wrote", "Diagnosis Murder", and "Walker, Texas Ranger".
Apart from ThunderCats, David has written for a number of other popular cartoon shows such as "Dennis the Menace", "Teenage Mutant Ninja Turtles", "G.I. Joe" and "The New Adventures of He-Man".
His play, "Christma"s, was performed at the Back Alley Theater in Los Angeles and another play, "Comments", won South Texas College's Ninth Annual Play Writing Contest. He has also produced and directed for the stage, including productions of "Wait Until Dark" and "The Nerd".
David's first novel, "No Power on Earth" was published by Medallion Books. Stonelock Pictures optioned his second novel, "I've Killed Mother" and his short story "If She Dies" was published in Twisted Tales before he adapted it as an episode of "The Twilight Zone".
David earned his Bachelor in Journalism at the University of Texas at Austin and his Master in Fine Arts at Spalding University. He is an Associate Professor at the University of Texas Pan American where he teaches screenwriting, film directing, film history, and video editing.
In his long and prolific Hollywood career, he counts among his fondest memories working with Star Trek creator Gene Roddenberry, as well as the cast and crew of Star Trek: Next Generation, including Patrick Stewart, Brent Spiner, and many others.
David has earned a number of awards and nominations for his work including First Place in the New York Television and Film Festival, a Writer's Guild Award Nomination, finalist honors at the Austin Film Festival on multiple projects, and Gold and Bronze Remi Awards. As a director, he earned a Silver Palm at the Mexico Film Festival for his feature film, The Red Queen.
Community content is available under
CC-BY-SA
unless otherwise noted.