Doug Preis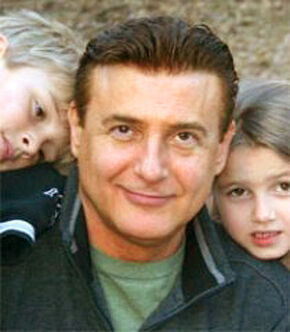 Details
Role
Voice Actor
Country
U.S.A.
Born
September 20, 1953
Other Works
ThunderCats, SilverHawks, Doug, The Adventure of the Galaxy Rangers, Where in the World is Carmen Sandiego?
Page
List of all Cast & Crew
Doug Preis is an American voice actor who has provided his voice for a number of animated cartoons as well as commercials. Doug started his career by acting in theatre and television, but he later on moved to doing voice-over work. His broad vocal range allowed him to produce a number of distinct and interesting voices and this ability won him roles in many animated cartoons. Some of his voice-over works include "PB&J Otter", "Doug", "The Adventure of the Galaxy Rangers", "Where in the World is Carmen Sandiego?". He also did voice work in a number of popular commercials such as those for "Honey Nut Cheerios", "Fisher Price", "Herbal Essences", "Oldsmobile", "Mastercard", "Anbesol", "Pepperidge Farms Goldfish", "Visa", "Aflac", "McDonalds", "Tums", "6 Flags Great Adventure", and "Ensure". He is also the voice of commercial icons "Lucky the Leprechaun" for "Lucky Charms" and the "Vlasic Pickle Stork".
Doug was hired by Rankin/Bass in the mid-1980s to provide voices for the second season of ThunderCats. After the immense success of the first season of ThunderCats, the producers were planning on introducing a host of new characters in the second season and were looking to hire additional voice artists to voice those new characters. Doug and Gerrianne Raphael were the two new voice actors to join the cast. Doug provided the voice for a number of characters on the show and even went on to do voice work for the Rankin/Bass show SilverHawks.
Lynne Lipton recommended Doug's name to the producers of ThunderCats.
Community content is available under
CC-BY-SA
unless otherwise noted.