Gerrianne Raphael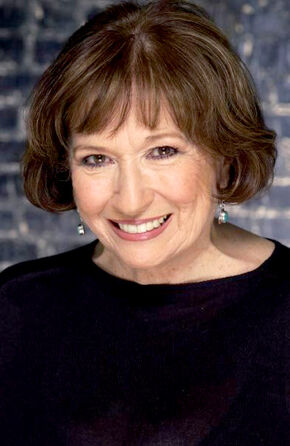 Details
Role
Voice Actor
Country
U.S.A.
Born
February 23, 1935
Spouse
Noah Keen
Children
Kristen Weaver, Deirdre Weaver, Kathleen Weaver
Other Works
ThunderCats, 30 Rock, Law & Order: SVU, Courage the Cowardly Dog, My Little Pony
Page
List of all Cast & Crew
Gerrianne Raphael is an American actress and voice actor. She was born in New York to Sidney and Evelyn Raphael. Gerrianne started her acting career at a very young age, appearing as a child star in many films and television series during the 1930s, 40s and 50s. She also appeared in a number of Broadway and stage shows such as "Goodbye, My Fancy", "Seventh Heaven", "Saratoga", "Milk and Honey", "Man of La Mancha", and "King of Hearts". Gerrianne then ventured into the world of voice acting and provided her voice for a number of animated cartoons such as "My Little Pony", "The Comic Strip", and "Courage the Cowardly Dog".
Gerrianne was hired by Rankin/Bass in the mid-1980s to provide voices for the second season of ThunderCats. After the immense success of the first season of ThunderCats, the producers were planning on introducing a host of new characters in the second season and were looking to hire additional voice artists to voice those new characters. Gerrianne and Doug Preis were the two new voice actors to join the cast. Gerrianne provided the voice for a number of female characters on the show.
Lynne Lipton recommended Gerrianne's name to the producers of ThunderCats.
Before Gerrianne joined the crew, Lynne Lipton did the voice for every single female character that had a speaking role.
Community content is available under
CC-BY-SA
unless otherwise noted.