Jim Meskimen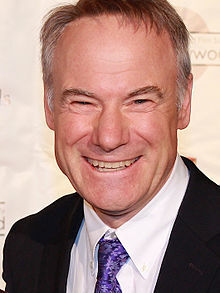 Details
Role
voice actor
Country
U.S.A., Los Angeles
Born
September 10, 1959
Spouse
Tamra Shockley
Children
Taylor Meskimen
Other Works
Fresh Prince of Bel-Air
LEGO The Lord of the Rings
Whose Line Is It Anyway?
Page
List of all Cast & Crew
James Ross "Jim" Meskimen is an American stand-up comedian, actor, voice actor and impressionist.. He provided the voices of a number of characters in the rebooted ThunderCats animated series. He also worked as a character designer on the original 1980s ThunderCats cartoon series.
Jim was born in Los Angeles, California to Freeman Meskimen and Marion Ross, the Golden Globe and Emmy-nominated actress of "Happy Days" (1974) and the critically-acclaimed series, "Brooklyn Bridge" (1991).
He has appeared in many TV series and popular movies by directors such as Ron Howard and Paul Thomas Anderson. He has provided voice over work for numerous video games and animated TV shows.
Meskimen is an expert impressionist, specializing in doing impressions of various celebrities and politicians including George W. Bush, Christopher Walken and Robert DeNiro, just to name a few. He toured U.S. cities performing his impressions in a show that he named "Jimpressions".
Meskimen and Larry Kenney are two of only a small number of people who have contributed to both the Original ThunderCats series and the 2011 series.
Community content is available under
CC-BY-SA
unless otherwise noted.