Lee Dannacher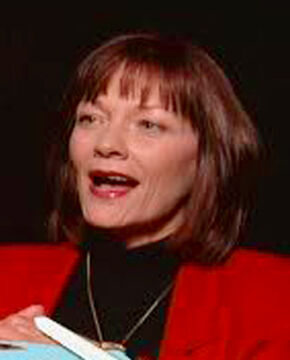 Details
Role
supervising producer
Country
U.S.A.
Born
January 5, 1950
Died
March 4, 2018
Other Works
SilverHawks, The Life and Adventures of Santa Claus, The Comic Strip, Peter Pan and the Pirates.
Page
List of all Cast & Crew
Emily Sue "Lee" Dannacher (5 January, 1950 - March 4, 2018) was an American director and producer, working mostly on animated shows and movies during the 1980s and 1990s. She acted as a supervising producer on the "ThunderCats" animated TV show.
Dannacher was born in Wabash, to Dr. William Dennis Dannacher and Emily Marteen (Rhymer) Dannacher. She graduated from the Wabash High School in 1968 and then studied at the University of Oklahoma from 1968 to 1972, where she earned her Bachelor's Degree. She then joined Nova Southeastern University in 2006 and completed her studies in 2008, earning a Master's Degree.
Dannacher then joined Rankin/Bass and worked as a supervising producer on many of their animated shows like ThunderCats and SilverHawks. Dannacher worked at R/B for 25 years. She also worked 10 years at the Division of Children and Family Services in Peru. During the later years of her life, Dannacher worked as an investigator at Child Protection Services, investigating reports of abuse and neglect of children.
Dannacher passed away at 7:57 am, Sunday, March 4, 2018 at Parkview Regional Medical Center in Fort Wayne. She was 68 years old.
Community content is available under
CC-BY-SA
unless otherwise noted.