Lynne Lipton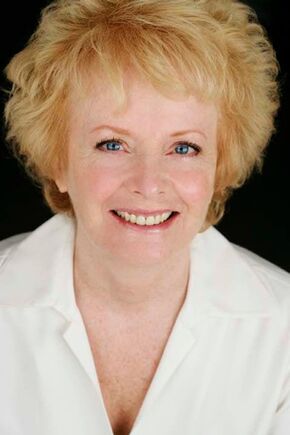 Details
Role
Voice Actor
Country
U.S.A.
Other Works
ThunderCats, Law & Order, Santa, Baby!, The Life and Adventures of Santa Claus, My Little Pony
Page
List of all Cast & Crew
Lynne Lipton is an American film, stage, television and voice actress. Born in New York, Lynne's acting career began at Second City in Chicago, and the Committee in SanFran and L.A. in the early 70's. She appeared in a number of Broadway productions including "La Strada", "Boom boom Room", "Sherlock Holmes", and "Travesties". For two seasons in the early 70's, she appeared on the David Frost Review, with fellow actors Cleavon Little, Marcia Rodd, Jack Guilford. She then went on to do voice work in cartoons and appear in a number of television series such as "Paul Sand in Friends and Lovers" and "Law & Order". She has directed and edited a number of short films, done thousands of commercials and voice overs, and animated series.
She joined the cast of ThunderCats when Rankin/Bass hired her after her audition in the early 80's. She voiced the main female character of Cheetara as well as a host of other female characters on the show. During the first season of ThunderCats, Lynne provided the voice of every single female character on the show, quite an amazing feat for any voice actor. Her workload was reduced a bit for the remaining seasons when another female voice artist, Gerrianne Raphael, joined the cast.
Her normal speaking voice is quite similar to that which she used for WilyKit.
She was originally hired for the role of Mrs. Houseman in the film "Dirty Dancing", but had to leave the film due to illness and the role eventually went to Kelly Bishop.
In 2005, she reprised her role as the voice of Cheetara for a humorous ThunderCats references on the animated series "Family Guy". Larry Kenney also reprised his role as the voice of Lion-O for the same episode.
She often used a handheld video camera to record the ThunderCats voice recording sessions.
Community content is available under
CC-BY-SA
unless otherwise noted.