Peter Lawrence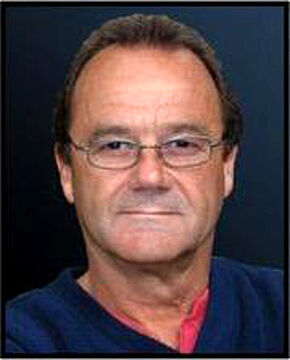 Geale Peter Lawrence is a British writer, author and TV producer. He grew up in Southern Central Africa - in Northern Rhodesia, which is now known as Zambia, and went to school in Southern Rhodesia - which is now known as Zimbabwe. He even wrote "Fishing For Crocodiles", a fictionalized autobiography about growing up Africa, and "Smoke and Dust", a dramatic and meticulously researched and observed novel set in South and Southern Central Africa in the late 19th and early 20th centuries.
He has written a number of novels, often collaborating with fellow ThunderCats writer C.H. Trengove. Some of these novels include "Blood Ranch", "It's Your Money In My Pocket, Dear, Not Mine In Yours", "Engulfed In A Tide Of Filth" (re-published as "Up The Pictures"), "The Mao Tse Tung Workers Revolutionary Striptease Emporium" and "Full Moon".
His most recent published work includes the Frankenstein Vigilante Series of Steampunk Mysteries which take place in a dystopian world, a parallel existence to today's society. These are also written in collboration with Trengove.
Lawrence has also published many books for children such as "Little Red, The Wolf's Story", "The Princess formerly known as Snow White", and "Colleen Smoothflow of Coneve".
Having written more than thirty screenplays, Lawrence also has extensive credits in animation and children's entertainment. He was hired by Rankin/Bass to be the script editor for their TV series ThunderCats, for which he also wrote a number of episodes. He also worked on other animated shows like SilverHawks, Peter Pan and the Pirates, and The Real Adventures of Jonny Quest.
Community content is available under
CC-BY-SA
unless otherwise noted.