Pop Culture Shock Collectibles, Inc.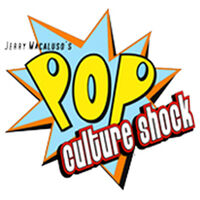 Details
Country
U.S.A
Years Active
2008 - present
Industry
Collectibles and Mini-Statues
Headquarters
New York
Founder
Jerry Macaluso
Licensed Properties
Street Fighter, Masters of the Universe, Mortal Kombat, Bravest Warriors, Judge Dredd, ThunderCats
Pop Culture Shock Collectibles is an American company which specializes in designing and manufacturing high quality collectibles since 2008. The company's founder Jerry Macaluso's experience in the toy and collectibles world goes back to 1996 when he began sculpting action figures for Toy Biz, Mattel, McFarlane, Diamond and Palisades. In 2001, Macaluso launched SOTA Toys which quickly became a leader and fan-favorite in the action figure market, designing lines such as Street Fighter, Now Playing, Tomb Raider and World of Warcraft. After selling SOTA Toys in 2006, and taking a 2 year sabbatical to indulge in his own personal artwork, Macaluso formed Pop Culture Shock Collectibles as a sculptural celebration of everything 'Pop Culture'. From comics to movies to video games to music, popular characters are brought to three-dimensional life.
Pop Culture Shock designed four ThunderCats 1/4 scale statues but only two were produced. Cheetara and Tygra never went into production.
Community content is available under
CC-BY-SA
unless otherwise noted.