Romeo Muller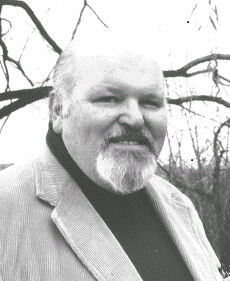 Details
Role
Writer
Country
U.S.A.
Born
August 7th, 1928
Died
December 30th, 1992
Other Works
Rudolph, the Red Nosed Reindeer, Jackson 5ive, Strawberry Shortcake.
Page
List of all Cast & Crew
Romeo Muller was an American writer, producer and actor, who wrote one episode of ThunderCats.
Muller was born in the Bronx, New York, to Mildred (Kuhlmann) and Romeo Earl Muller. He was raised on Long Island. He developed a love for art at a very early age, even becoming a puppeteer at age eleven.
He later joined the "Theater Go Round" acting troupe where he began writing plays like "Angel With The Big, Big Ears" and "The Great Getaway".
In 1963, Muller met with producer/directors Arthur Rankin, Jr. and Jules Bass and began a relationship that would last for years. Muller wrote many of Rankin/Bass' hugely popular holiday TV specials such as Rudolph, the Red-Nosed Reindeer (1964), The Little Drummer Boy (1968), Frosty the Snowman (1969), and Santa Claus Is Comin' to Town (1970).
Muller also provided the narration in the first three Strawberry Shortcake TV specials from the 1980s, which he also wrote and co-produced.
In late 1992, Muller died of a heart attack in his sleep shortly after receiving a diagnosis of cancer. He was 64 years old
Muller left his vast collection of 16mm films to Anthology Film Archives, the institute made famous by Jonas Mekas, in New York.
Even though he acted in a couple of films very early in his career, Muller decided to give up acting altogether due to his imposing build. He was 6'2" and weighed 300 pounds.
078. The Mask of Gorgon
Community content is available under
CC-BY-SA
unless otherwise noted.