Snarf Oswald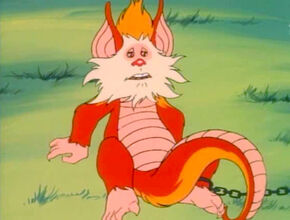 Snarf Oswald, along with Snarf Eggbert, survived the destruction of Thundera, and became the ThunderCats main Snarf contacts on New Thundera. While similar in appearance to Snarf, Oswald has a slightly thinner build and slightly lighter colored fur.
029. Feliner - Part I
093. ThunderCubs - Part III
104. Locket of Lies
114. Return to Thundera - Part IV
120. Malcar
Community content is available under
CC-BY-SA
unless otherwise noted.