Jurassic World: Dominion Dominates Fandom Wikis - The Loop
Play Sound
Ted Wolf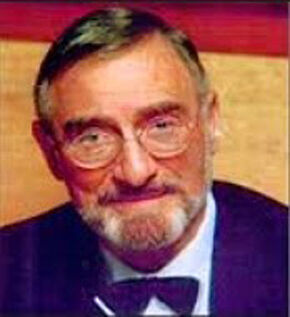 Details
Role
creator
Country
U.S.A.
Born
July 21, 1922 (Pittsburgh, Pennsylvania)
Died
June 21, 1999 (Honolulu, Hawaii)
Spouse
Helen Wolf (1968-1999)
Children
Janice Wolf (daughter)
Page
List of all Cast & Crew
Theodore Walter "Tobin" Wolf" a.k.a "Ted" Wolf was an American writer and inventor who is responsible for creating "ThunderCats".
Wolf was born in Pittsburgh, Pennsylvania on July 21, 1922 to Peter and Elizabeth Wolf. When Wolf was very young, his father passed away and he was sent to live with his grandparents. When he was around ten years old, his grandparents have him up to a foster home. Wolf eventually move out from there and put himself through high school. He married Helen when he was only 19 years old.
Wolf enlisted during World War II, and lost part of a leg during the Battle of the Bulge. After the war, he studied mechanical engineering, then worked for Westinghouse, where he developed contraptions qualifying for several patents.
Wolf then decided to strike out his own and became a toy inventor. It was during this time that he invented the precursor of today's portable stereo. The device was a portable record player for teens, manufactured by Singer.
In early 1980s, Wolf came came up with the idea of creating a team of superheroes with combined superhuman and animal powers. He enlisted the help of his family, especially his daughter Janice, to come up with ideas about the names, looks and powers of the characters. his friend Stan Weston (then President of Leisure Concepts Inc. (LCI), presented the proposal to Rankin/Bass, who fell in love with the concept and immediately started to develop it into an animated TV series. Thus the ThunderCats were born.
On June 21, 1999, in Honolulu, Hawaii, Wolf passed away. He was 76 years old.
Notes of Interest

[

]
Wolf has over two dozen patents to his name.
External Links

[

]