ThunderCats Shoulder Bag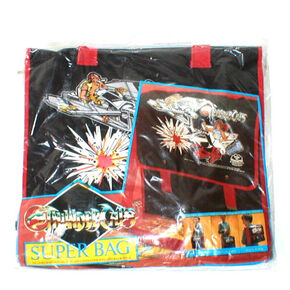 Details
Company
Frankel & Roth (Int) Ltd.
Year
1985
Type
Stationery
Size
12" x 10"
The ThunderCats shoulder bag was released by the Frankel & Roth (Int) Ltd. company along with a number of other items as part of its ThunderCats stationery line.It was made of thick black fabric and had a shoulder strap as well as velcro fasteners.
The front of the bag had an image of Monkian on the SkyCutter and Lion-O in the ThunderTank.
Community content is available under
CC-BY-SA
unless otherwise noted.