Tower of Traps VHS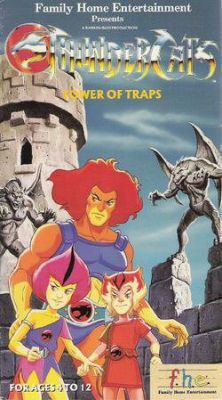 Details
Format
NTSC
Aspect Ratio
4:3
Language
English
Number of Tapes
1
Released by
Family Home Entertainment (f.h.e)
Running Time
93 minutes
Chronology
Previous
ThunderCats Vol.11: Safari Joe
Join the noble ThunderCats on a quest to unravel one of their greatest mysteries yet. When an evil robber baron wreaks havoc across the land, the ThunderCats take action. But in order to catch the thief, these felines must make their way to the top of the bad guy's booby trapped tower. It's nonstop excitement at every tricky turn, all leading to the discovery of the baron's incredible and shocking secret. Also includes three more exciting episodes.
This VHS contained the following episode:
Community content is available under
CC-BY-SA
unless otherwise noted.