Thundercats: Dogs of War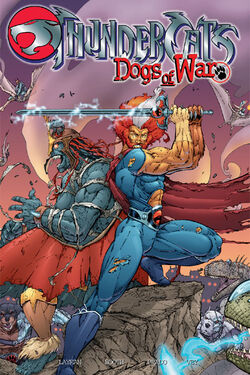 Production
Pages
128
Original Price
$14.95 US
Chronology
Thundercats: Dogs of War was released as a trade paperback by WildStorm comics in July 2004.
Publishers SummaryEdit
The 'Cats hold on fans of '80s animation continues! When a vicious gang of warriors known as the Dogs of War threatens to shatter the idyllic peace of Thundera, Lion-O may be forced to call on his old foe Mumm-Ra for aid. Will this union be enough to fend off the pack of heinous hounds?
Community content is available under
CC-BY-SA
unless otherwise noted.