Thundercats: Sourcebook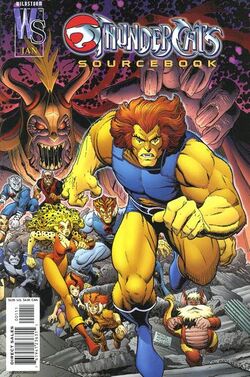 Production
Issue
1
Released
January 2003
Pages
32
Original Price
$2.95 US
Chronology
Thundercats: Sourcebook was a one-shot comic released in January 2003.
Everything you've ever wanted to know about the ThunderCats, drawn by your favorite artists! This invaluable volume is chock full of facts, stats and eye-popping artwork supplying crucial data on the likes of Lion-O, Cheetara, Mumm-Ra, the ThunderKittens, Snarf, and so much more! Every major character is profiled in this extensively illustrated extravaganza!
Community content is available under
CC-BY-SA
unless otherwise noted.