This wiki is dedicated to everything relating to the "ThunderCats" and its sister shows "SilverHawks" and "TigerSharks" that anyone can edit. All are welcome to join in and contribute here, so long as edits are constructive and discussions are positive.
Be sure to check out the websites of our friends.
Poll
Help

In case of any problems or questions, feel free to contact any one of our administrators . Just go to their "Talk Page" and write your query and they will get back to you as soon as possible. Also please take a few moments to read our Rules and Guidelines so that you are aware of what is and isn't allowed. Other than that, have fun and happy editing!
Featured picture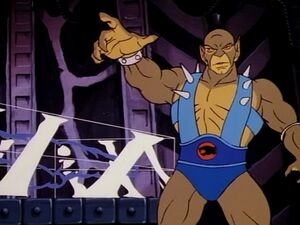 Featured quote
"If you guys were as mean as you are ugly, then maybe you'd be trouble!"